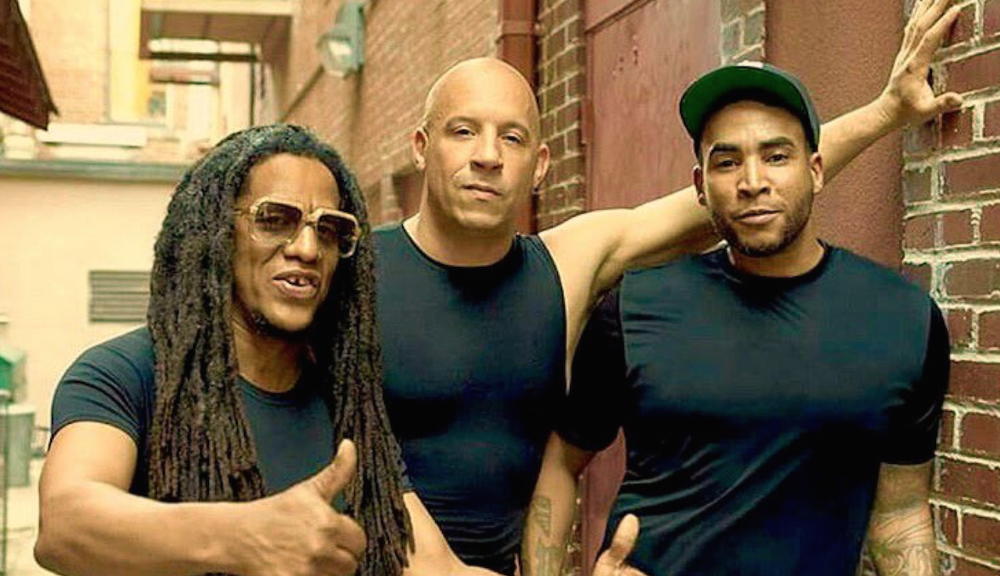 'Los Bandoleros': la película de 'Fast and Furious' que no has visto.
PARA AQUELLOS QUE NUNCA VIERON ESTE CORTOMETRAJE DE «RÁPIDO Y FURIOSO», «BANDOLERO», ES UN ACOPLAMIENTO ENTRE LAS 2DA Y 3RA. DE ESTA SAGA, MÚSICA DE «ROMEO SANTOS» Y LA ACTUACIÓN DE : DON OMAR, TEGO CARDERON , VIN DISELL, MICHELLE RODRIGUEZ!
EXPLICACIÓN DE EST E CORTO METRAJE: The Fast and Furious franquicia puede, a veces, ser confuso. La primera película, The Fast and the Furious , gira en torno a Dominic Toretto y su familia de rápida conducción delincuentes, de gran corazón. 2 Fast 2 Furious pone Dom completamente fuera de la imagen y sigue de buen policía-ido-mal-ido- bueno de nuevo Brian O'Conner a Miami, donde se encuentra con un viejo amigo y no tiene absolutamente ninguna interacción con alguien de la primera película – a excepción de uno de sus jefes de policía.
The Fast and the Furious: Tokyo Drift entonces saca los fans aún más lejos de las personas a las que hemos llegado a conocer y amar. Así que cuando la cuarta película de la franquicia, Fast and Furious , decidió reunir a la tripulación original y reunir las tramas y personajes de las tres películas, Vin Diesel sabía que había que dar algunas explicaciones.
Su solución? Un cortometraje establece después de 2 Fast 2 Furious , pero antes de Tokyo Drift (al igual que los próximos tres películas sería) para atar los cabos sueltos. Y eso es justo lo que Diesel hizo cuando escribió y dirigió la película de 20 minutos de Los Bandoleros . Disponible aqui en Paradaurbana.net y como extra en el Blu-ray y DVD de edición especial de Fast and Furious , este cortometraje se ha convertido en una parte integral de la franquicia. Los aficionados pueden ver incluso clips de ella en la secuencia de créditos de apertura de Furious 6 . Y aquí es por eso que se merece 20 minutos de su tiempo:
¿Dónde ha estado Dom? Si te sentabas a través de los créditos de la primera película, ya sabes que Dom realizado con éxito su camino a México. Pero lo que ha hecho entre el número de una película y la película número cuatro (pero técnicamente antes de la película del número tres)? Bueno, usted será feliz de saber que él sigue teniendo barbacoas, arreglar coches, y trabajar esquemas ilegales. Sólo que esta vez, está hablando Dominicana.
¿Dónde estaba antes Han Tokio? No sólo Los Bandoleros Han empate en la cuarta película de la serie, pero se explica brevemente cómo han y Dom se reunieron en forma Mexico antes de que hubiera hablado de ir a Tokio. Después de todo, Han es de Los Angeles.